Sensations outings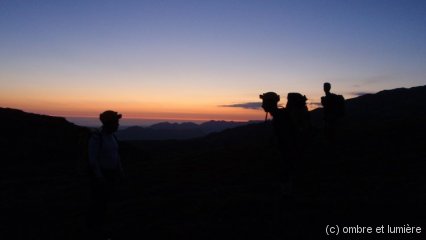 Sensationnal courses, in majestuous places…
A few examples…
The Gorges of the river Ardèche
The Gorges of the river Ardèche will be your playground for three days. To the programme: canoe the first day (Who will go through all of the rapids never swallowing the mouthful ?), friendly bivouac in the middle of the Gorges at the end of the day. The following day, cavity crossing : 120m of pits are waiting for you, as well as an aquatic way to end beautifully, before going back to the bivouac ; second night out, and back to your paddles for the last day, to end the mythic descent of the famous gorges of the Ardèche !
Crossing of the cave of Pierre St Martin
The crossing of the cave of the Pierre St Martin in the Pyrénées Orientales is one of the most famous speleological crossing in France. Its 400m-pits will lead you to the underground river, that you will follow during 8 km, walking and swimming alternatively. You will then reach the Verna chamber (one of the vastest undergroung chamber worldwide). You will total 1000m of difference in height on an approximatively 17-hour course of wonderment !
The Chassezac Canyon
The Chassezac Canyon, located in Lozère, is THE canyon you must not miss !!! This canyon, that is too often half-covered on a day course, really deserves to be fully covered on a two-day course : first day quite technical (accessible to all nevertheless) in the somptuous very steep gorges of the Chassezac… that will be there for you and you only all the night long… The second day, less technical, the river will lead you to wonderful natural pools in a really wild place.
I am looking forward to hearing your ideas for personally adapted outings!